Company specialized in Strategic Communication and Public Relations Consultancy
AF Comunicación Estratégica manages perception and public projection of clients before key audiences, objective being that our business partners position their brands, services and solutions necessary to increase profitability and for the recognition of their organization by the different interest groups.
We recognize the importance of human resources in an organization, which is why we also contribute to the strategic management of human talent through the optimal use of internal communication.
A team of qualified specialists in the areas of communication, marketing, advertising, public relations and event organization, is led by Amelia Reyes Mora who has more than 25 years of experience providing services to leading multinational and local companies.
Our People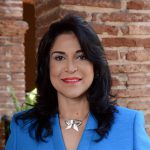 Amelia Reyes Mora
President
Master in Communication, Public Relations and Protocol at ESERP – School of Business and Social Science, and at Universidad Camilo José Cela (Spain). Postgraduate in Human Resources Management and a specialization in Public Relations ´Summa Cum Laude´ at EADA and UCSD. Bachelor degree in Industrial Psychology ´Magda Cum Laude´. Recognized by Fundación Universitaria Dominicana for having obtained the highest academic score in the Faculty.
With more than 25 years of experience in leading local and multinational key companies, namely: IBM, Citibank, CEMEX, with responsibility for the areas of Human Resources, Communication and Corporate Affairs, Advertising, Industrial Safety, Health and the Environment.
She has participated as a Guest Lecturer in local and international forums, such as: American Embassy for Fullbright Alumni, Funglode, WORLDCOB (The Bizz Awards), and ADOARH (Asociación Dominicana de Gestión Humana). Amelia was also invited by Universidad de Costa Rica to be Guest Speaker at their International Social Responsibility Congress. She was also Guest Speakers in Seminars on issues related to Corporate Social Responsibility, Public Relations and Internal and External Communication in Nicaragua and Honduras.
Amelia is currently Vice President of the Board of Directors of Fundación Dominicana de Desarrollo, of the Board of Directors of Asociación Dominicana de Turismo de la Salud, and Co-Founder of Fundación CEMEX de República Dominicana. Amelia was Professor in Crisis Communication for the Master´s in Senior Public Management, at PUCMM (Pontificia Universidad Madre y Maestra).
She has written articles on communication and social responsibility on major media in the Dominican Republic: Listín Diario, MERCADO Magazine, ENCUENTROS INTERACTIVOS (Blog), and publishes a Column on Personal Growth in VIP Magazine.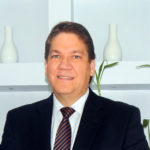 Eduard E. Gottschalk
Managing Vice President
Professional with more than 25 years of experience in the area of sales and business, operations development, project management and marketing management, and ´turn key´ sales, in local and international markets.
He graduated ´Cum Laude´ in Aerospace Engineering from the Naval Academy of the United States of America in Annapolis, Maryland, and specialized in Information and Telecommunications Technology. He has worked for iconic multinational companies, namely: IBM, GBM, Verizon, Microsoft, SKY (DirectTV) and Orange.
He graduated from the School of Sales of IBM Canada, Ltd., from the Development Program in Marketing Management of VERIZON through the University of North Carolina, and has a Diploma in Strategic Sales Management.
Eduard is Professor of Sales Techniques and Negotiations and holds Certifications in Project Management, Clients Service, Competitive Analysis and Leadership focused on Principles.
Currently, he directs the digital marketing strategy and "INBOUND MARKETING" campaigns of AF Comunicaciones Estratégicas, which are linked to the development of business intelligence analytics necessary to meet indicators and expectations of our clients.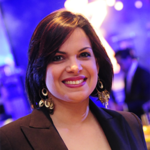 Ana Santana
Account Director
Ana Santana holds a Master´s degree in Corporate Communication Management, and a Bachelor degree in Advertising ´Magna Cum Laude´ from University APEC (Dominican Republic). She has participated in multiple Public Relations, Protocol, Ceremonies, Organization of Events, Creativity Workshops, Marketing, Sales, Graphic Design, Computerized Animation, Rhetoric, and Visual Arts.
Ana has more than 12 years of experience in the areas of Advertising, Marketing and Event Management.
In the course of her professional experience, Ana has held positions of: Director of Art and Production, Project Director, Chief of Internal and External Communication, and has given Corporate Image counseling to multiple organizations.

Dominican Association of Health Tourism

First independent agency specialized in public relations in Costa Rica

Public relations agency member of the MarketWise Group