World Vision and Vice Presidency announce winners of the Journalism for Children Award
A recognition to the best stories and journalistic research, in favor of vulnerable children in the Dominican Republic.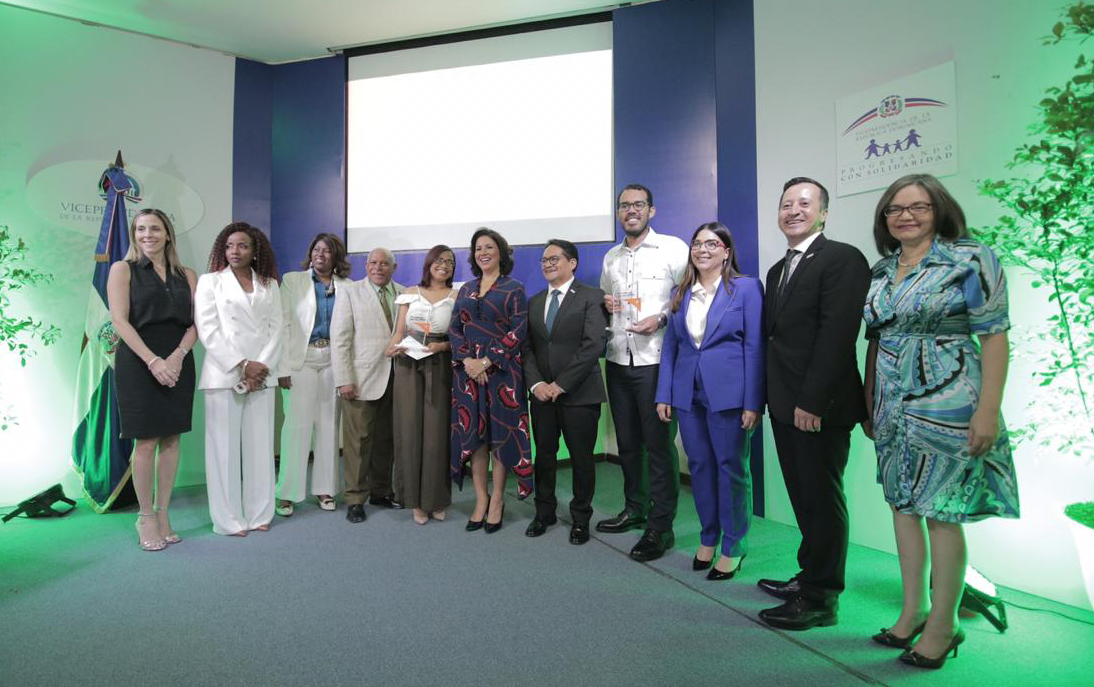 World Vision, with the support of the Vice Presidency of the Republic, announced the winners of the first edition of the World Vision Journalistic Award: "Journalism for children," Leandro Sánchez of Pandora magazine, Kharla Pimentel of the Report with Alicia Ortega and Tania Molina and Mariela Mejía from diariolibre.com.
"We are very pleased to be able to reward journalists who carry out their work to educate and sensitize the population, on fundamental issues that contribute to the denouncement of situations that affect children and teenagers and that promote the guarantee of their rights," said Juan Carlo Ramírez, national director of World Vision, during the awards ceremony.
In the print media category, Leandro Sánchez, of Pandora magazine by El Caribe newspaper, got the award from his work Protecting Them from Abuse, about child violence.
Similarly, the jurors decided to award the Television category to Kharla Pimentel, for the research work Tronchando Proyectos de Vida (cutting off life-projects), on child marriage, transmitted in The Report with Alicia Ortega of the SIN Group.
Because of a series of reports on the irregularities of baseball, Tania Molina and Mariela Mejía, from diariolibre.com.do, won the Digital Media category, for the research work La caja tramposa que trae la pelota dominicana. (The tricky box that brings the Dominican ball)
In this first edition, twenty nine journalists participated with 43 papers, from 13 different media platforms.
Each of the categories was awarded a statuette and a cash distinction of RD$50,000.
The jury was composed by the president of the Dominican College of Journalist Adriano de la Cruz; the coordinator of the Social Communication career at the Technological Institute of Santo Domingo (INTEC), Rosa Alcántara, and by CONANI, it's executive president, Kenya Lora Abreu and the Technical Support Manager, Penelope Melo.
Also,, from the Dominican Academy of Language and Fundéu-Guzmán Ariza, the writer and linguist, Rafael Peralta Romero and the director of Magazines and Communications of Listín Diario and author of the children's book A kitten in the Colonial City, Rosanna Rivera.
Of the 43 jobs received, marriage and child labor, sexual abuse, femicide, family, crime, and adoption were the most prevalent issues.