World Vision and Habitat for Humanity Dominican Republic execute repair program for 200 homes in El Seibo province, Dominican Republic.
September 2018.- With the interest of acting together to improve the living conditions of families after the passing of Hurricanes Irma and María in the Dominican Republic, World Vision and Habitat for Humanity Dominican Republic allied to provide resources to a home repair project in El Seibo province. The beneficiary families were affected by the flooding of the Yeguada River in Miches, and by the Seibo and Soco rivers in the municipality of Seibo due to the strong winds and rains of hurricanes.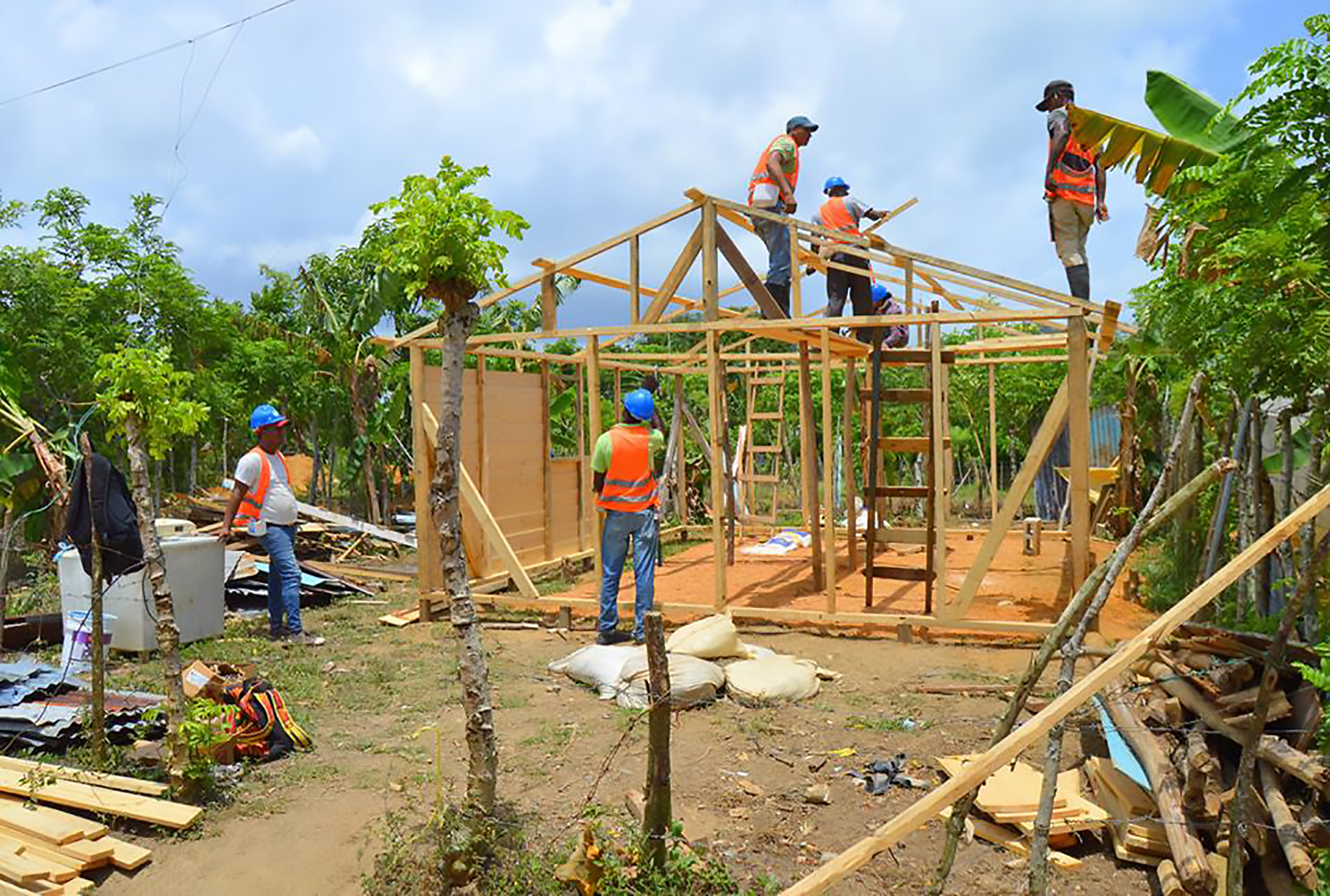 Within the framework of the project, Habitat for Humanity Dominican Republic is in charge of the technical direction and execution of the repairs of the houses that include: roof, floor, electrical installation, concrete floor, retaining walls, painting, as well as a campaign of Awareness for proper electrical installation and thereby reduce informal connections that pose a danger to families while World Vision is responsible for facilitating community mobilization and selection of beneficiary families.
Both institutions have objectives and interests in building a more equitable and inclusive society.
This project has as expected results that affected families build strength, stability, and self-reliance and can return to a safer and more dignified home; and that children, adolescents, youth and communities increase their resilience to disasters.
To date, there are 200 homes repaired to affected families. Our goal is for children and their families to be more protected for this 2018 Hurricane Season.
World Vision is a Christian humanitarian development organization, dedicated to working with children, youth, their families, and communities to reduce poverty and injustice. He works with the most vulnerable people in the world, regardless of their religion, race, ethnicity, or gender.
Habitat for Humanity The Dominican Republic is a global non-profit, non-governmental organization that works to ensure that people have a decent place to live. It seeks to improve the living conditions of low-income families through access to adequate housing.