Within the framework of the congress, the facilities for local and international investment in the Dominican Republic, and Financial Products and Investor Support will be developed.
Santo Domingo.- The main banks in the country have joined the 4th International Health and Wellness Tourism Congress, an activity organized by the Dominican Association of Health Tourism (ADTS) and AF Strategic Communication, which will take place at the Hotel Jaragua in Santo Domingo from September 5 to 7.
According to the organizers of the event, the financial sector will be promoting advisory services specially designed to evaluate the feasibility of medical projects and their structuring, becoming strategic allies of the health tourism sector.
The Banco Popular Dominicano (BPD) offers to finance, leasing of medical equipment, loans, lines of credit, structuring of trusts, investment banking, currency exchange, among others, which complements its vast experience in the tourism industry and related companies. the national and international health and insurance sectors, allowing investors and developers to find in one place an integral solution for their needs.
The BPD believes in the Dominican medical class and bets on its ventures. This is precisely why during the 4th International Health, and Wellness Tourism Congress will develop on September 7th, a private investment lunch in support of the sector and new projects.
In the same way, the Banco de Reservas considers that it is important that health tourism is developed on solid and leveraged bases in successful industries such as the tourism and financial sector.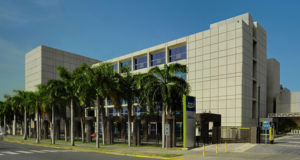 That is why the Reserve Bank also aligned with the presidential goals bets on health tourism and joins this important and innovative segment in order to expand our markets, favor the acquisition of foreign exchange, create jobs and new opportunities that allow improving the Quality of health services for all Dominicans and tourists who visit us.
Investment funds, chambers of commerce, the Export and Investment Center of the Dominican Republic (CEIRD) and other entities of the financial sector will also be present supporting the health tourism value chain.
The presidents of the Dominican Health Tourism Association (ADTS) and the communication and Public Relations firm, expert in health tourism, AF Strategic Communication, Dr. Alejandro Cambiaso and Amelia Reyes Mora, reported that the congress has become a multisectoral integration platform for business development and investment opportunities, whose objective is to identify resources for new health tourism projects, free zones of medical devices and communities for retirees.