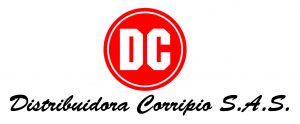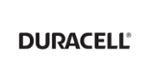 Its new campaign, Duracell lasts up to 10 times *, reinforces the brand's commitment to continue offering consumers a high-quality product in duration and performance.
With a view to strengthening its position in the Dominican market, Duracell, with the help of its exclusive distributor in the country, Distribuidora Corripio, presented its new image and communication campaign Lasts up to 10 times more.
The new image of the brand in the Dominican Republic is represented by Bunny, the Duracell Bunny, a charismatic hero, fun and full of energy, which transmits the values ​​of the brand and the benefits of the product for more than 40 years and generates an emotional connection with consumers throughout Latin America.
"Duracell is the leading sales brand in the alkaline battery category in Latin America. The Bunny and our "Duracell lasts up to 10 times longer" campaign allow us to connect emotionally with consumers and communicate directly and clearly the benefit of the product, "said Karine Rodrigues, Commercial Manager for the Caribbean at Duracell.
Duracell has developed technological improvements, manufacturing, and the quality of its materials in alkaline batteries for more than 50 years, gaining consumer preference and positioning itself as the # 1 alkaline battery in sales in the world.
Duracell alkaline batteries can last as long as 10 common carbon-zinc batteries, are more reliable and offer a better experience of using the devices for consumers.
"The new campaign helps us bring the benefit of the brand to life and the Bunny helps increase brand recognition and attract new consumers," said Sirio Martín, Commercial Director of Distribuidora Corripio.
Duracell: providing unlimited family fun
The activity, held at the facilities of the JW Marriott Hotel, was attended by Duracell and Distribuidora Corripio executives, customers, members of the national press and prominent entertainment personalities, who shared and enjoyed the presence of the charismatic Bunny.

See Gallery
About Duracell®
Duracell has been providing energy to people around the world for more than 50 years. Its products become the heart of electronic devices keeping people connected, allowing them to enjoy their favorite activities, protecting their families, and simplifying their constantly moving lifestyle.
As a world leader in the manufacture of high-performance alkaline batteries, Duracell also innovates in the areas of renewable energy and wireless charging technology to help consumers live their lives without limits.
For more information visit: www.duracell.com or its social networks:
Facebook: https://www.facebook.com/DuracellLa
Twitter: https://www.twitter.com/DuracellLatino