Products designed for any constructive need
The solution has been used for 5 decades in more than 30 countries in the region
The construction industry in the Dominican Republic begins to react positively and in the midst of this behavior, innovative technologies such as the fiber cement used for residential and commercial building stand out, characterized by providing differentiating values ​​with the aim of changing the way they have become accustomed. to build in the country.
Fiber cement is a versatile material that can be used in renovations, extensions or roof constructions, interior walls and exterior facades, second floor mezzanines, architectural finishes and more.
Ronald Thámez, Regional Corporate Marketing Manager of Plycem, said that this modern technology has been used for 52 years in more than 30 countries in Latin America and is manufactured by the multinational company Plycem that has positioned a product portfolio for 5 decades of corporate history which are as manageable and versatile as wood but totally resistant as cement, the perfect combination for markets interested in benefiting from all the attributes of the lightweight construction system.
"This product portfolio is manufactured in the most modern fiber cement production plants in Latin America and since 2015 it is positioned as the only company that uses advanced robotic technology in the production process, a clear sign of the level of innovation and high quality offered in each of the 15 product presentations we sell, "said Thámez.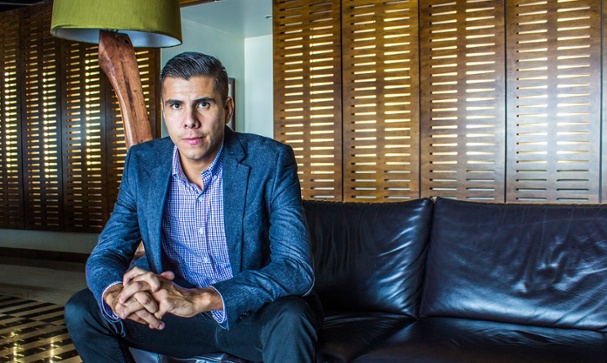 The executive added that the most significant example that Plycem fiber cement technology offers to residential and commercial construction is found in a large number of testimonial works that exist in all the countries of the region that today experience its benefits: from simple remodeling, extensions from the second floor to hotels, condominium buildings and shopping centers.
Plycem fiber cement plates are manufactured in various presentations, thicknesses, and finishes that seek to meet the most varied needs of Dominican engineers, architects, construction masters, and customers.
Attributes that distinguish Plycem fiber cement:
More than 15 different presentations for varied uses and requirements.
Available in thicknesses ranging from 5 to 25 mm
Resistance to impacts, pests, fungi, moisture, and water
Complies with demanding international standards and certifications
Easy to install and manipulate
Fireproof
Friendly to the environment because it does not require water for installation
Versatility of use
Variety of finish: grooved, smooth, embossed
It requires little maintenance
Long useful life
Trends and innovation also reach the Dominican construction industry and this type of technology demonstrates that the traditional way of a building begins to be influenced by systems that exceed the benefits that so far are obtained from traditional products and methods.
Plycem fiber cement products are manufactured in triple-certified production plants with the Integrated Management System ISO 9001, ISO 14001 and OAHSAS 18001, thus reinforcing the constant commitment they have with the industry.
About Plycem:
Plycem belongs to the Mexican consortium Elementia, a solid group that is listed on the BMV (Mexican Stock Exchange) that brings together the most important companies in the region that manufacture cement, polyethylene, styrene, copper and aluminum. Currently, the firm develops and markets more than 15 different fiber cement presentations to meet any construction needs of the residential, government, commercial or industrial sector.