Santo Domingo.- Plater Group certified its Quality Management System under the ISO 9001: 2008 standard, guaranteeing the standards of its processes in the services it offers through the different Group companies.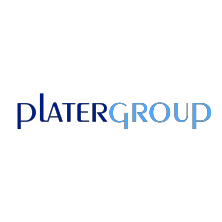 The certification was granted according to the national and international norms and regulations by SGS which guarantees that the processes and operations of the company comply and even exceed the required norms and regulations, a company that in turn is endorsed by the National Certification Body of Colombia (ONAC), the world leader in the field.
The accreditation obtained constitutes recognition with international standards that highlights the improvements evidenced by the company in terms of quality management.
The executives of Plater Group expressed their satisfaction for obtaining the recognition that exalts the quality and dedication of the entire team that attends and maintains the services provided by the company, which contributes to the clients receiving an excellent service experience. Also, they reiterated their commitment to society and to the authorities of the countries and regions in which they operate and to the continuous improvement of their processes.
They stressed that the technical and economic support for operations by Latin American Financial Services (LAFISE) and CASEIF Corporación II, were decisive in achieving this certification.
Among the primary services provided by the entity are: the distribution of Liquefied Natural Gas (LNG) through Platergas, the transport of LNG with cryogenic tanks, the design, engineering and installation of projects such as Storage Satellite Plants and LNG Regasification, Vehicular Natural Gas Service Stations, Renewable Energy Projects, Cogenerations, among other energy solutions.