ARS Palic entertained Operation Smile volunteers at a closing dinner at the Boca Marina restaurant.
ARS Palic continues to join forces to impact the lives of children in the Dominican Republic and as part of the 12th Medical Mission of Operation Smile, they made a closing dinner and thanks to the volunteers.
Giving a smile to a child requires everyone's collaboration and the success of these missions is guaranteed by the support of Dominican volunteers and other countries such as the United States, Pakistan, England, Sweden, Brazil, Venezuela, Bolivia, Honduras, Peru, Mexico, Paraguay.
In addition to cleft lip and cleft palate surgeries, the children underwent revisions, post-operative treatments, and education on the measures they should follow at home or therapies if necessary.
The mission was carried out at the Provincial Hospital of Monte Plata, Doctor Ángel Contreras Mejía and on this occasion, he managed to return the smile to 75 children.
ARS Palic since 2009 is the official sponsor of Operation Smile and additionally facilitates its employees to participate more closely in this worthwhile cause, which to date has benefited more than 850 children in the Dominican Republic.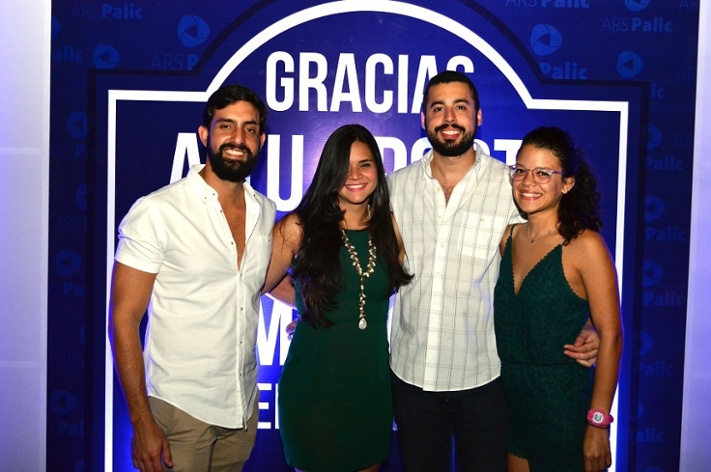 "Our reward is to see them smile, that's why we deal with dedication the smile operation missions, in which we feel how these children radiate light to their families. Thank you all for your enthusiasm and for being present today, "said Jennifer Betancourt, Marketing Manager at ARS Palic.
Operation Smile is a foundation dedicated to providing reconstructive surgeries and comprehensive care for free to poor children born with cleft lip and/or cleft palate.
ARS Palic recognized as one of the best companies to work for in the DR and the Caribbean