"Launching People – Mixed Talents", Samsung's creative marathon, exceeds expectations with audience record and innovative ideas
In Mexico City, the company promoted an event to motivate young people to develop solutions to increase digital inclusion in Latin America. The winning team has developed an application to help teachers
On May 11 and 12, Samsung Electronics organized, in Mexico City, a creative marathon to celebrate the completion of the "Launching People – MixedTalents" campaign and encouraged the Millennials – young people aged 18 to 29 – to propose solutions for increasing the digital inclusion of children in Latin America.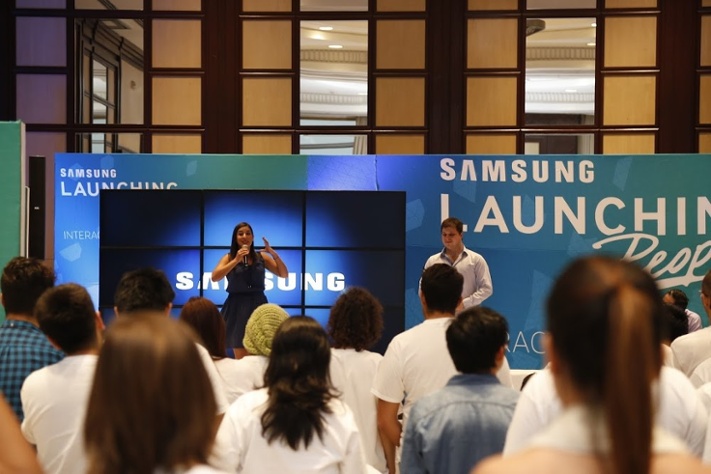 More than 60 participants were expected for the 16-hour creative marathon. But, fortunately, the expectations of the organizers were exceeded; In total, 72 young people were present, who have divided into six teams and interacted to develop ideas that allow children access to communication technologies, as well as their inclusion in the "Information Society".
During uninterrupted hours of work – with breaks only to eat – young students, newly trained and entrepreneurs from various fields of knowledge participated in activities such as brainstorming, discussions, problem-solving, design, and programming. Constant support was provided to the participants and coordinators of four influential people, experienced professionals and experts in the areas of innovation and democratization of access to information, from Chile, Colombia, Mexico, and Peru – respectively Gonzalo Sánchez Davidovich, Juan Carlos Mejía Llano , Daniela González, and Franco Chamochumbi.
In the end, the best solution was chosen by a jury of experts. The team that was responsible for the proposal received as a prize a check of US $ 8,000.00 (eight thousand US dollars).
"This event is of great importance for the lives of the participants, because it provides a rich integration of different talents and shows us that multidisciplinary teams can come together to work on solutions to the common themes of our society, presenting much more complete results and interesting, "said Daniela González, influential in Mexico and creator of the NGO Epic Queen.
For Gonzalo Sánchez, from Chile, he said that "this marathon has a special grace by gathering different talents and creating new work teams with people who have never seen each other before. However, they can generate great synergy in a short period of time. and they are able to create a good project. " Gonzalo also added that "this activity model inspires us and shows us that, in a short period of time, great ideas and innovative projects can be generated."
The winning idea
After the decision of the jurors, composed of the mentors and organizers of the Launching People – Mixed Talents – Daniela González (Mexico), Gonzalo Sánchez (Chile), Franco Chamochumbi (Peru) and Juan Carlos Mejía Llano (Colombia), in addition to Natália Torchio (Marketing of Samsung Latin America) and Carlos Sandoval (Director of the agency Leo Burnett Mexico), Mario Laffitte, Vice President of Marketing and Corporate Affairs of Samsung Latin America, announced the winning project: Interactive Masters, a platform that allows teachers to develop with Ease of digital educational content that, as it seems to video games, attract students' attention and contribute to the learning process.
The solution allows teachers to use tablets, to which students already have access in schools, thus facilitating teachers to create quality educational content easily and quickly.
The project is divided into two applications: a software and a database, which stores information on student responses. The application is an interactive story with nice characters for children and questions in the course of the story. There are, however, correct or incorrect answers, since the idea is to show children the consequences of each response and their options. That way, the student has the opportunity to understand why another answer may be more appropriate than the one he originally may have chosen.
In turn, in the database the teacher observes each movement and the development of the children.
"We believe that a solution to the digital divide is to value teachers and provide them with quality software, which allows them to prepare the classes, and not just give them hardware without adequate training for pedagogical use," says one of the leaders of the winning group, Angel Revuelta.
The creators of the winning solution were: Jorge Armando Loyola, Video Game Designer; Zaira Guadalupe M. Fortaarel, Conceptual Artist; Alfredo Rius, Electronic Engineer and Entrepreneur; Julio César Venegas Aguilar, Electronic Engineer; Eftalia Stamiades, video game development student; Aimé Sharon Aguilar Terán, Engineer, architect and artist; Malinalli Segura Silva, UX Interface Designer; Alberto Angél Pozos Zúriga, Creative Director and director filmmaker; José Manuel Álvarez Otheo, Programmer and producer; Ángel Revuelta Blanco, Art Director, interface design and animation; Ana Carolina Veja Bravo, Programmer; and Javier Cervantes Vásquez, Programmer.
"MINT is designed for anyone with basic knowledge of image editing, so it is possible to create games that tell a story and, at the same time, generate learning. That way it is possible to attract more attention to students by class content, in addition to providing an even more didactic evaluation form, "said the winning team.
For Laffitte, from Samsung, "more than the prize money, we have obtained a great experience with this marathon, because we know great talents who are willing to make a difference. I hope that all participants maintain the relationships that were created during this event and, thus, continue to develop the potential of each one to improve our community. "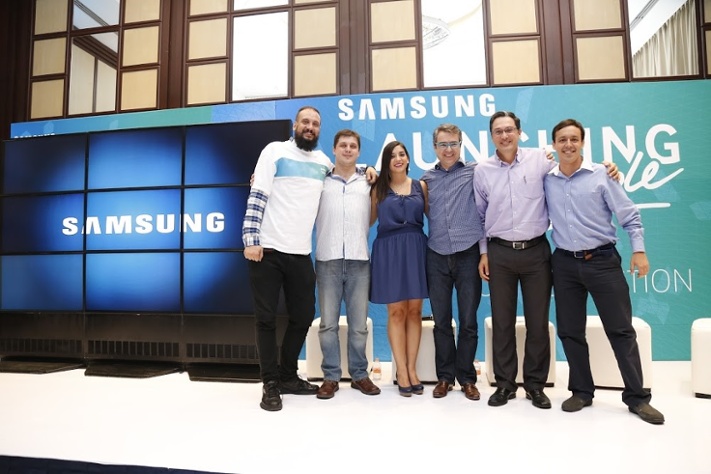 Worthwhile Effort
For Jacinto Quesnel, an expert in events of this magnitude and helped Samsung in the Millennials call, "A marathon like Launching People helps to find new ways of working, generating mutual learning and the growth of all those who lived those 16 creative marathon hours. All the work was very good and, without a doubt, the participants would leave the event much more prepared than when they arrived. "
The "Launching People – Mixed Talents" campaign
Held in the last quarter of 2015, the campaign was produced by the advertising agency Leo Burnett. The action aimed to draw attention to the importance of volunteering and motivate young people to participate in voluntary activities to improve digital inclusion in Latin America. Simple actions, part of daily life such as surfing the Internet and using applications on the smartphone, are still unusual habits for approximately 50% of the region's population, according to a survey conducted by Datanalisis, which directly interferes with educational indexes and economic of the Latin countries.
Glasswing International holds annual fundraising gala with Samsung Gear VR